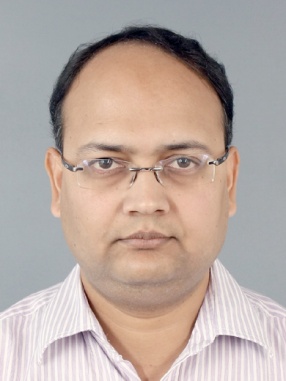 Psychiatrist
Dr. Amardeep Kumar
MD (Psychiatry), AIIMS, New Delhi
Associate Prof & Head ; Dept of Psychiatry Vardhman Institute of Medical Sciences(VIMS) Pawapuri,Nalanda,Bihar
Dr.Amardeep Kumar is a psychiatrist of international reputation with more than 20 years of experience of working in psychiatry in different settings.
He has done his MBBS from Darbhanga Medical College, Laheriasarai. After this, he joined MD (Psychiatry) at the prestigious All India Institute of medical Sciences (AIIMS), New Delhi. After completing his MD, he completed senior residency in Psychiatry from AIIMS and National Drug Dependence Treatment Centre (NDDTC). Thereafter, he worked in Adelaide, Australia as a senior registrar with Adelaide Health Services. He worked as Assistant Professor of Psychiatry at Patna Medical College for 6 years.Currently he is leading the dept. of Psychiatry at VIMS,Pawapuri.
Dr.Amardeep Kumar's dynamism is reflected through his active clinical, research and community work. He has worked with various mental health teams. He was instrumental in setting up Consultation-Liaison Psychiatry unit at AIIMS, New Delhi. He has published a number of research papers in leading journals and has also contributed chapters in books. His research paper has been cited by 'LeadDiscovery.co.uk'. This portal reports breakthrough research in drug discovery. He has written an editorial for the same portal about his research. He has worked in the capacity of Honorary Secretary of Indian Psychiatric Society- Bihar State Branch. Earlier, he has also served as Honorary Editor of the Indian Psychiatric Society-Bihar State Branch. His contribution to life sciences has been widely recognized. He is ranked among top 100 life scientist by Canadian web portal www.biotechsciencenews.com.
Dr.Amardeep Kumar has interest in entire gamut of psychiatric/psychological problems. His special areas of interest include clinical psychopharmacology, neuropsychiatry, consultation-liaison psychiatry, child &adolescent psychiatry, psychotherapies and application of alternative medicine for mental health. Dr.Amardeep Kumar has personal interest in Ethics & health care and Medical humanities.
---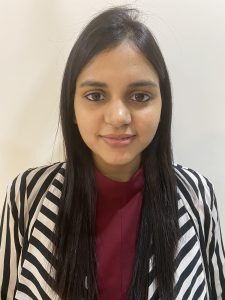 Clinical Psychologist
MANSI MORE
M.Phil. in Clinical Psychology, Gujarat Forensic Sciences University
Post Graduate Diploma in Guidance and Counselling, Jamia Millia Islamia
Masters in Applied Psychology,  Jamia Millia Islamia 
Bachelors in Psychology Honors, IP College for women, Delhi University
Work Experience: 
Clinical Psychologist at J.M. Institute of Speech & Hearing & Aasra Home from 2nd September, 2019 till date.
Clinical Psychologist at AmitAyush – Centre of Excellence in Neuro psychiatry & Mental Health from 2nd September, 2019 till date.
Expertise:
She has expertise in testing and therapies for Stress Management, Depression, Anxiety Disorders, Panic Disorder, Social Anxiety, Obsessive-compulsive disorder, Post-Traumatic Stress, Dissociation, Somatoform Disorder, Borderline and other Personality Disorders, Sleep Disorders, Eating Disorders, Gender Identity Disorder, Childhood behavioural or emotional problems, Addiction (alcohol, drug), Sexual Dysfunction, Family/couple/Interpersonal conflicts, Intellectual Disability, Autism, Attention Deficit & Hyperactive Disorder, Learning Disability, Conduct Disorder, Dementia, Schizophrenia, Mania, Bipolar mood disorder.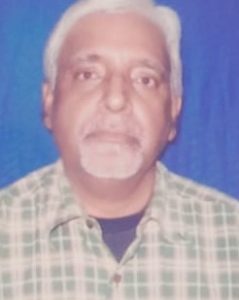 Clinical Psychologist
DR. Manoranjan Prasad
Ph.D – 1997, Bhagalpur university
Diploma in mental and social  Psychology (DM &SP), 1972
(Now upgraded the course as M.phil  in clinical psychology ) Ranchi University, Ranchi  (Jharkhand)
Consultant clinical Psychologist, Psychotherapist & counsellor ;Consultant clinical Psychologist, CRC Patna
Ministry of social Justice and Empowerment, (Govt. Of India)
Visiting faculty, Patna University
Expertise:
He was working as Ex- Clinical Psychologist  in CIP Kanke, (Ranchi), PMCH Patna ,and IIT Patna
---